Humble Pie
Cast + Crew
For a complete list of the people that made the film possible, please see our page on IMDb.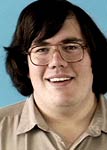 HUBBEL PALMER ("Tracy")
A native of Salt Lake City, HUBBEL PALMER provided comic relief in several independent films before making his debut as a lead actor in Humble Pie. Mr. Palmer first appeared in Pride and Prejudice as the marriage-hungry Collins, receiving excellent notices. Reviews of his performance called him a "scene stealer" (Boxoffice Magazine) doing "sparkling work" (The Hollywood Reporter). He went on to co-star opposite Mila Kunis and Rutger Hauer in the romantic comedy Moving McAllister, and with Justin Long in The Sasquatch Gang. Mr. Palmer has since been featured in a national campaign for Moviefone and on the Comedy Central series Halfway Home.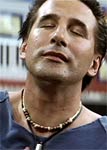 WILLIAM BALDWIN ("Truman")
WILLIAM BALDWIN launched his film career in Oliver Stone's Born on the Fourth of July in 1989. He has since appeared in an eclectic array of projects, from smoldering, leading-man turns in Backdraft, Flatliners and Sliver to recent roles showcasing his impeccable comic chops: a hammy forensics-show actor in Forgetting Sarah Marshall and a dim tennis pro in The Squid and the Whale. Mr. Baldwin recently appeared as Patrick Darling, a senator with a transgendered mistress, in ABC's acclaimed series Dirty Sexy Money. A native of Massapequa, New York, he graduated from State University of New York at Binghamton with a degree in Political Science. He presently lives in upstate New York with his wife, Chynna Phillips, and their three children.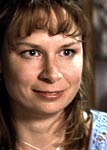 MARY LYNN RAJSKUB ("Peggy")
MARY LYNN RAJSKUB has established herself as a versatile actress/writer/performer through impressive television and film roles, as well as idiosyncratic live performances. Her fan-favorite role as computer genius Chloe O'Brian on Fox's smash hit 24 helped earn the show numerous honors, including a 2006 Emmy win for Best Drama. Ms. Rajskub's recent film roster includes Julie & Julia, Sunshine Cleaning, Firewall and Punch-Drunk Love. She is closely associated with some of television's best-loved cult comedies, with roles on It's Always Sunny in Philadelphia, Flight of the Conchords, The Larry Sanders Show and Mr. Show.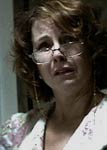 KATHLEEN QUINLAN ("Agnes")
Noted for her ability to consistently deliver honest and inspired performances on film, television and the stage, KATHLEEN QUINLAN strikes a true balance between critical and popular acclaim. She received Best Supporting Actress nominations from both the Academy Awards and Golden Globes for her heartfelt portrayal of Marilyn Lovell, the wife of astronaut Jim Lovell (Tom Hanks) in the Ron Howard blockbuster Apollo 13. Since her plucky debut in George Lucas' American Graffiti, Ms. Quinlan has filled an impressive variety of roles: a seductive siren in Oliver Stone's The Doors, a grief-hardened mother in A Civil Action and a kidnapping victim in Breakdown. She can currently be seen on the hit television drama Prison Break. Ms. Quinlan made the Humble Pie shoot a family affair: Her husband, actor Bruce Abbott, appears as the TV starship captain who slays Tracy's "man-blob" creature; her son Tyler is among the teenage hoodlums mentored by Tracy.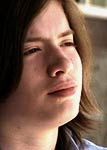 VINCENT CASO ("Kendis")
VINCENT CASO was born in Massachusetts and grew up in Los Angeles, California. He attended the Los Angeles Academy of Literacy and the Arts, and decided at the age of 14 to pursue acting. He was chosen from a field of veteran young actors to portray Kendis, Tracy's closest confidant, in Humble Pie. He has since gone on to star as Bladezz in the award-winning web sitcom The Guild. Banking on the show's viral popularity, Microsoft recently selected The Guild as the first online series to be distributed worldwide simultaneously across three platforms: Xbox 360's Live Marketplace, MSN and Zune. Mr. Caso is also an accomplished sleight-of-hand magician and card handler, a talent showcased briefly in Humble Pie.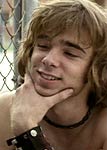 NICK LASHAWAY ("Shawn")
NICK LASHAWAY was born in Washington, D.C. in 1988. He moved to Southern California with his mother when he was 5 years old. Eleven years later, he was out of high school and acting full-time. His first significant role was on television, portraying a young Fox Mulder on The X-Files. His filmography includes roles in the comedies The 40 Year Old Virgin and National Lampoon's Bag Boy. Among Mr. Lashaway's upcoming features are My Soul to Take, Wes Craven's return to the serial-killer genre, and Walt Disney Pictures' The Last Song, opposite Miley Cyrus and Greg Kinnear. He has been a member of The Actor's Studio, the prestigious organization that incubated the likes of Al Pacino, Gene Hackman and Jack Nicholson, since the age of 19.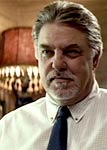 BRUCE McGILL ("Mr. Grigoratus")
Since driving his motorcycle through the Delta House as Daniel 'D-Day' Simpson in National Lampoon's Animal House, BRUCE McGILL has been an enduring screen presence. The San Antonio native has appeared in more than 60 motion pictures, including Cinderella Man, Collateral and Matchstick Men. His performance as southern attorney Ron Motley in Michael Mann's The Insider garnered high praise from critics and audiences alike. Mr. McGill's film work includes The Sum of All Fears, Shallow Hal, The Legend of Bagger Vance, Courage Under Fire, My Cousin Vinny, The Last Boy Scout and Silkwood.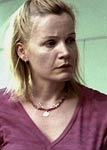 RAE RITKE ("Helen")
RAE RITKE is an actress and stand-up comedienne of stunning range. For Humble Pie, she transformed from her radiant self into Tracy's emotionally and physically disabled co-assistant manager, Helen. Ms. Ritke has appeared in some of television's finest one-hour dramas: The West Wing, Without a Trace, Law & Order: Criminal Intent, Judging Amy and Criminal Minds. She'll be seen next in the upcoming Miramax film Last Night, opposite Keira Knightley and Sam Worthington.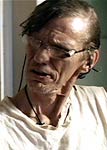 SCOTT LINCOLN ("Lyle")
SCOTT LINCOLN attended the Juilliaird School in New York. From this illustrious beginning, he has gone on to play a motley series of crackheads, homeless men, and dead-enders in movies such as How High, K-PAX, and Internal Affairs, as well as in numerous TV series: My Name Is Earl, ER, CSI: Crime Scene Investigation, and L.A. Law. In Humble Pie, he portrays Lyle, the senior grocery clerk at Legrand's Food Emporium and Tracy's cockeyed mentor. In addition to being a superb character actor, Mr. Lincoln is a cancer survivor and dog lover.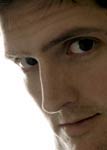 CHRIS BOWMAN (Director)
CHRIS BOWMAN hails from Tucson, Arizona. He received a BA in film from Brigham Young University, where he wrote and directed the award-winning short The Wrong Brother. A member of the Writer's Guild of America, Mr. Bowman has scripted both animated television and live-action films. He recently completed Loudermilk, a superhero comedy for Universal Pictures and Greasy Entertainment. Humble Pie is his feature directing debut.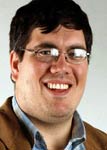 HUBBEL PALMER (Screenwriter)
HUBBEL PALMER completed his MFA in Screenwriting at the University of Southern California, where he penned the semi-autobiographical Humble Pie. His script, a hot property among Hollywood production companies for its depth and biting humor, has been awarded Best Screenplay at film festivals around the world: from the Bendfilm Festival in Oregon to the Kuala Lumpur Film Festival in Malaysia. Mr. Palmer has continued to write for both television and film, developing an original movie for the Cartoon Network and a feature adaptation of the novel The Boy Detective Fails.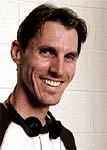 SHANNON B. GARDNER (Producer)
Originally from Scottsdale, Arizona, SHANNON B. GARDNER is CEO and co-founder of the feature film production company Framework Pictures, Inc. A 1996 graduate of the University of Southern California School of Cinema-Television, Gardner has balanced his producing career with ventures in philanthropy and education for young filmmakers in the United States and abroad.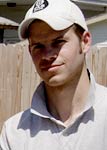 DEREK BEUMER (Producer)
DEREK BEUMER is the president and co-founder of Framework Pictures, Inc. A native of Los Angeles, Beumer has worked in the film industry since his teenage years. He cut his teeth as a development executive, and over the past 10 years has worked in various capacities for artists as diverse as Martin Landau, Jerry Bruckheimer and Antoine Fuqua. He met Framework Pictures co-founder Shannon Gardner while attending the University of Southern California School of Cinema's Production Program. Their follow-up film to Humble Pie is Once Fallen, a crime drama starring Ed Harris.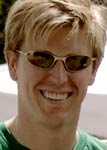 JEREMY COON (Producer)
Five years ago, native Texan JEREMY COON produced and edited a film that would win fans of all generations: Napoleon Dynamite. Napoleon premiered in Dramatic Competition at the 2004 Sundance Film Festival, where it was acquired by Fox Searchlight Pictures and released the following summer; it became one of the most profitable and culturally impactful indie films in history. He has since produced and edited The Sasquatch Gang, a teen comedy co-produced by Kevin Spacey. Sasquatch won the audience award at the 2006 Slamdance Film Festival as well as Best Director (Tim Skousen) and Best Actor (Justin Long) at the 2006 HBO U.S. Comedy Arts Festival. It was released in 2007 by Screen Media Films. Humble Pie is Mr. Coon's third feature as a producer.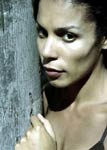 MAYA BROWNE (Producer)
An honors graduate of Harvard University, MAYA BROWNE was an accomplished journalist, magazine editor and copywriter before entering the film industry six years ago. She worked first as a development executive on the Academy Award-winning Ray, then as a director's assistant on The Skeleton Key -- both for Universal Pictures. In September of 2005, Ms. Browne formed her own production company, Bratt Studios, and secured financing for its maiden project: Humble Pie. She is also a gifted violinist; she has accompanied such renowned talents as James Brown, B.B. King and Erykah Badu. Ms. Browne splits her time between Los Angeles and New York City.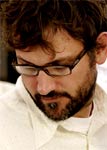 DOUG CHAMBERLAIN (Director of Photography)
DOUG CHAMBERLAIN has lensed a host of visually indelible commercials for the small screen, including memorable spots for The Gap, Burger King, Snickers and Sony. Humble Pie is Mr. Chamberlain's third feature film, following I'm Reed Fish (Jay Baruchel, Alexis Bledel) and Moving McAllister (Mila Kunis, Jon Heder). He has traveled the globe as a documentary filmmaker, spending eight weeks as an embedded journalist in Iraq with a Marine battalion for the BBC-produced film Virgin Soldiers. Mr. Chamberlain received his MFA in Cinematography from the American Film Institute.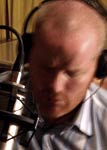 BOBBY JOHNSTON (Composer)
BOBBY JOHNSTON is a film composer and multi-instrumentalist. He has written and performed original scores for several independent films, including the Sundance darling Wristcutters: A Love Story, the David Mamet adaptation Edmond starring William H. Macy, and Stuck, with Stephen Rea and Mena Suvari. His latest score is No Impact Man, an acclaimed documentary in current release. Mr. Johnston is known for his singular approach to film composition, using only acoustic instruments and performing every instrument himself. His songs are often heard on the popular radio program This American Life, and have been included on two of that show's greatest hits CDs.